What's Happening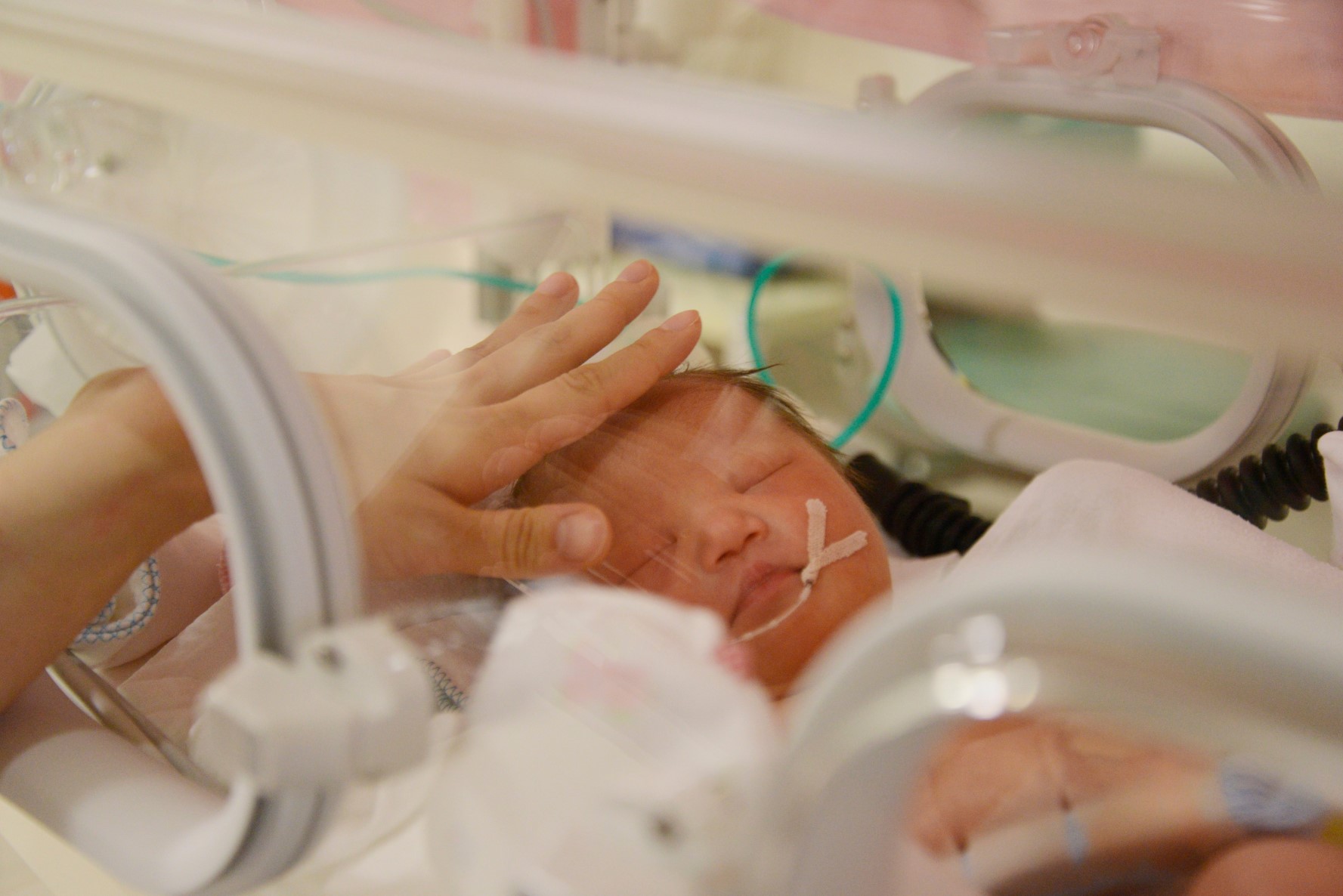 World-Class Palliative Care for Every Child and Family, at Every Stage of Life
When a family learns that their child has a life-limiting illness, it can feel as though their entire world has stopped turning. Overwhelmed with uncertainty, every person affected by a life-limiting diagnosis deserves access to medical care, social services, and emotional support so they can experience their best possible quality of life. The new Division of Palliative Medicine and Supportive Care aims to build a future where there are no barriers to this life-changing care.
The new division combines palliative, perinatal palliative, and medically complex care services into one centralized hub, resulting in more continuous and individualized support for each child and family. A multidisciplinary team of experts provides services in symptom management, care coordination, home and hospice care, bereavement support, and more — and this care can be provided in hospitals, in outpatient clinics, at home, and through community organizations. The division even offers a fellowship to train early career physicians in palliative care medicine, one of only a few accredited training opportunities like it across the country.
"By unifying these critical services under one division, our team has established a cohesive vision for how we are going to shape the future of pediatrics and solidify palliative care's place in that future," says Scott Maurer, MD, who serves as chief of the division. "The core of our mission is to expand access to palliative care, because it is vital to the well-being not only of the child, but every family member, caregiver, and loved one who cares for that child."
In addition to caring for children and families through and beyond end-of-life, the division supports children with chronic illnesses who live into adulthood, as well as children for whom the future is uncertain. "It's all about ensuring that no matter the circumstances, we are here to support you from diagnosis onward," he explains.
When an Unborn Child Receives an Unthinkable Diagnosis
Sometimes, that diagnosis occurs when a child is still in the womb. Parents and health care providers may be uncertain about the future of the unborn child, or they may know definitively that the child will not survive long after birth. In either case, the division's Perinatal Supportive Care Program — led by Christine Bishop, MD — attends to families' medical, social, and emotional needs, and helps them plan for the future.
Perinatal Supportive Care is available in the Neonatal Intensive Care Unit (NICU) at UPMC Magee-Womens Hospital and UPMC Children's. Previously, families in the Magee NICU did not have access to the same breadth of palliative care as those at UPMC Children's. But now, Perinatal Supportive Care has trained NICU staff at Magee to provide palliative care to families in need — care that previously required a consultation with a provider from UPMC Children's.
"This program is bridging the gap between our two hospitals, and it's allowing families to receive the care they need more quickly, more frequently, and from clinicians they already know and feel comfortable with," says Dr. Bishop. "Nurse practitioner Katherine Ramey and I work together to educate staff and integrate processes and protocols at Magee, ensuring NICU staff can deliver comfort care, medication support, pain management, acute and long-term bereavement support, and much more."
A priority of the program is ensuring all members of the care team are aware of a family's values, needs, and goals. This is achieved through recurring multidisciplinary meetings where Perinatal Supportive Care updates their colleagues — including the team at UPMC Children's — on any active patients and new consults. When a child is transferred from Magee to UPMC Children's, this allows care to continue without disruption. Furthermore, many children born with life-limiting illnesses will go on to receive regular care at UPMC Children's. Open communication ensures staff have all the information they need to provide the best, most informed care to these children as they grow.
Perinatal Supportive Care has ambitious goals for the future. They hope to provide training in UPMC Hamot and UPMC Harrisburg NICUs. They aim to embed palliative care services in Magee's Division of Maternal Fetal Medicine and the Center for Advanced Fetal Diagnostics. They look forward to recruiting more expert providers. And in the meantime, they continue to fulfill as many requests for support as possible, including through telemedicine. "We're here to help any hospital that delivers babies to the best of our ability, whether they are part of UPMC or not," says Dr. Maurer.
The Ripple Effect of Palliative Care
Both Dr. Maurer and Dr. Bishop emphasize that palliative care is not only a matter of children's health, but also the health of parents, families, and entire communities. "The health of parents, especially parents who give birth, truly affects the whole family," Dr. Bishop shares. "We aim not only to comfort parents during an unimaginable time, but to guide them on the journey to long-term healing and wellness throughout the rest of their lives, long after they leave our hospital."
"Children with complex illnesses thrive when surrounded by communities who care," Dr. Maurer adds. "In addition to providing individualized support for families, our team is constantly working to connect children with the people and environments that embrace them exactly as they are. By expanding care to more hospitals and more cities, we hope to create lasting systems of support to meet families exactly where they are."
A Program Fueled by Philanthropy
Despite being a vital and life-changing service, many services provided by palliative care are not reimbursable — meaning they are not covered by insurance. "Without philanthropic support, we would not be here — period," Dr. Maurer says. "It's the reason we can provide families with quality, 24/7 access to psychosocial support. It's the reason we can recruit and retain leading experts in palliative care. It's the reason we can provide services that literally have a lifelong impact. Our gratitude to our caring and compassionate donors is truly endless."