What's Happening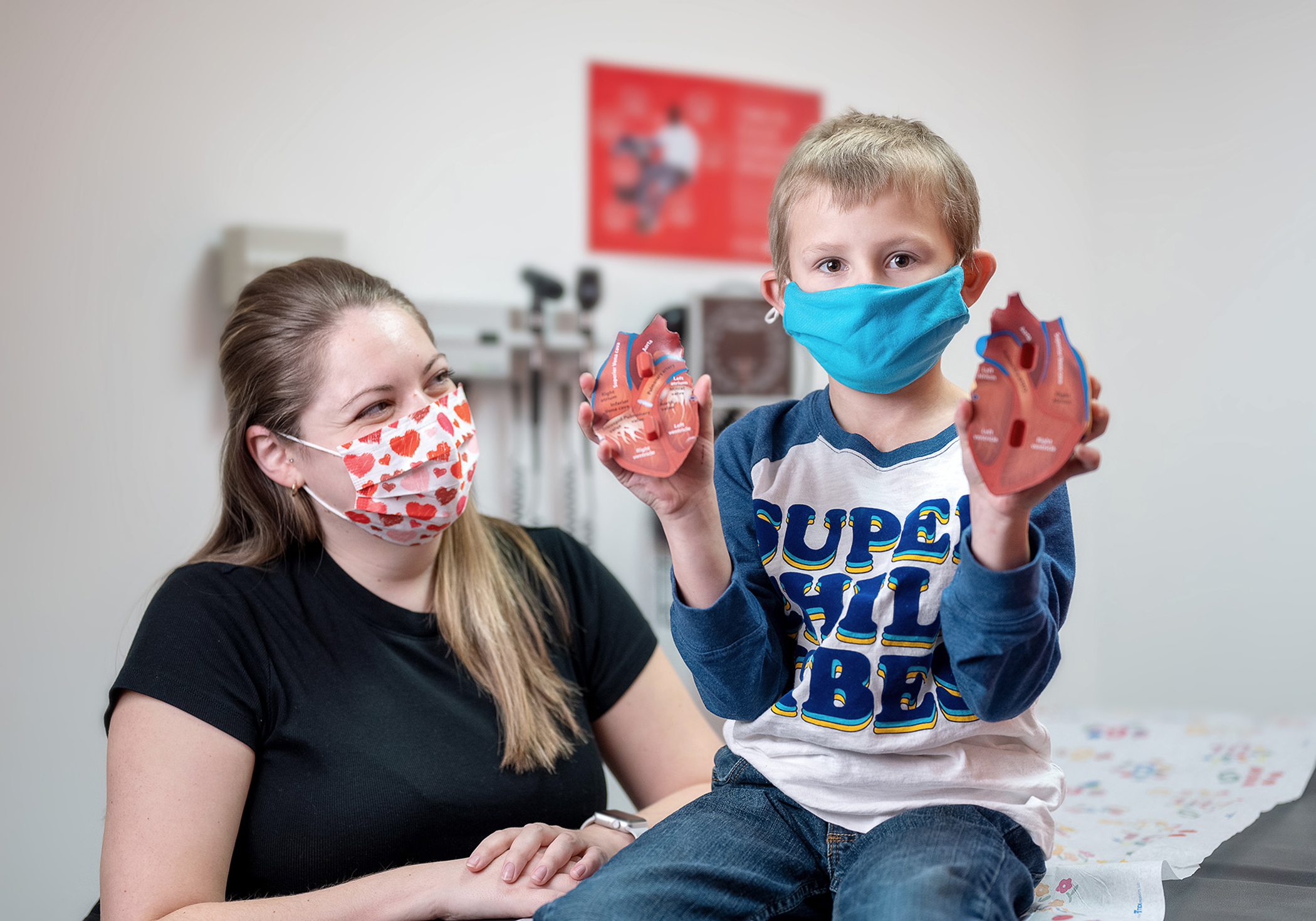 UPMC Children's Improves Patient Experience With Adaptive Care Team

March is Child Life Month, and Child Life specialists play a vital role in helping children and families feel comfortable, safe, and at ease in our hospital. But not all children's experiences are the same. For children with autism spectrum disorder, developmental conditions, or behavioral challenges, traditional methods of fostering comfort and calm are not guaranteed to be effective.
To better meet the needs of children and families with developmental and behavioral challenges, UPMC Children's has implemented an Adaptive Care Team (ACT), led by Alanna Kanawalsky, MS, CCLS. Founded by a generous charitable gift from the Robert S. and Louise S. Kahn Foundation at the direction of Nicole and Bob Lally, this program aims to increase comfort and cooperation, decrease stress and fear, and create customized care plans for patients to improve their overall health care experience.
Alanna accepted the lead Child Life specialist role for ACT in 2022 — but she has been promoting adaptive care since her career began. For her master's thesis in 2007, Alanna presented a plan for a Child Life specialist dedicated to supporting children with autism. When she joined UPMC Children's, she helped develop an Interdisciplinary Behavior Assessment Team to support children with adaptive care needs in Same-Day Surgery. Now, Alanna is helping to lay the foundation for adaptive care across inpatient units, with plans to eventually extend the program to outpatient and satellite locations as well.
Prioritizing Adaptive Care
"Implementing ACT is the first step on a long journey toward an ideal care model for children with developmental conditions, and for their families," Alanna says. "We're seeing an increase in sensory sensitivities and neurodiversity among children. As clinicians, it's our responsibility to learn how to foster the safest, most comfortable, low-stress environments for this population. The ultimate goal is that when a parent or caregiver says 'my child has an adaptive care plan' upon arrival, every staff member they interact with will be equipped to facilitate or deliver care in a way that is tailored to that child's unique needs."
Fostering Positive Relationships
The benefits of such care, Alanna explains, extend beyond individual hospital visits. "Children with development conditions often require regular, frequent visits with health care providers," she says. "Because adaptive care reduces fear and discomfort in health care settings, it fosters positive, trusting relationships with care providers. This, in turn, encourages families not to skip or delay wellness visits, leading to better overall health for the patient through childhood, adolescence, and adulthood."
Alanna says we still have a long way to go on our mission to make adaptive care at UPMC Children's the best it can be. But thanks to feedback from families, generous support from our donors, and Alanna's expertise leading the way, better care and heathy futures are on the horizon!