What's Happening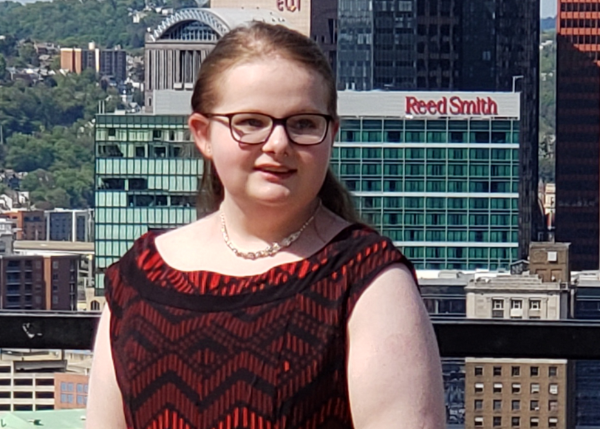 Tessa's Survivorship Story
The relationship between the 18-year-old and her physician is one built on medical necessity. Yet, Tessa loves Dr. Tersak all the same.
"She doesn't mind going to Children's if she gets to see Dr. Tersak," Tessa's mom, Missy, shares. "We adore Dr. Tersak and just about everyone else at that hospital. It's our second family."
An Early Introduction to UPMC Children's Hospital of Pittsburgh
Tessa's journey with UPMC Children's began when she was about to turn 3. At the time, the toddler was battling a bad rash Missy thought was due to an antibiotic. When the rash wouldn't go away, Tessa's pediatrician ordered bloodwork.
The pediatrician called Missy and her husband, John, later that same day and told them to get Tessa to UPMC Children's. Shortly thereafter, Tessa was diagnosed with the unimaginable: leukemia.
The First Round of Treatment
After a two-week inpatient stay at UPMC Children's, Tessa was able to go back home to DuBois. She would need to return to the hospital two to three times each week for chemotherapy treatment.
Over the course of many months, with the help and support of a team of oncology clinicians—including Dr. Tersak—Tessa grew stronger. After two years of treatment, hundreds of two-hour drives between DuBois and Pittsburgh, and countless pokes and prods, Tessa achieved remission.
A Difficult Relapse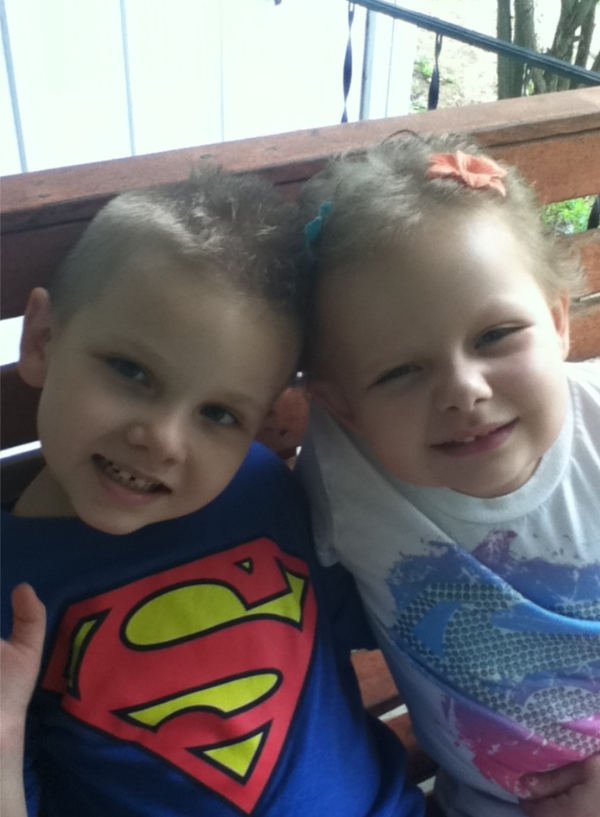 By the time Tessa was entering kindergarten a few years later, she was a seemingly healthy kid. During a visit with the eye doctor, however, her parents realized that something was wrong.
The doctor noted that Tessa's vision was impaired. Given her history with leukemia, her pediatrician recommended an MRI. Scans revealed that the leukemia had returned. Tessa was readmitted to UPMC Children's for treatment.
"Dr. Tersak found that the cancer was all throughout Tessa's central nervous system," Missy recalls.
In addition to chemotherapy and radiation, Tessa also received a bone marrow transplant, thanks to bone marrow donated from her brother, Johny. The week of Tessa's bone marrow transplant—when her body was at its most vulnerable—physicians discovered an abscess on the 5-year-old's brain. On top of everything else, Tessa needed immediate brain surgery. "It got really scary," Missy shares. "But I had faith in God and in Children's." Tessa made it through brain surgery, and the bone marrow transplant was a success.
For the next four months, Tessa remained in the hospital. And once again, she eventually got better. "Tessa was a miracle getting through all that. She did amazing," Missy remembers. "She is so, so brave!"
An Unexpected Setback
For the next few years, Tessa did well physically. Then, when Tessa was about 9 years old, she came into the kitchen to see her mother. "Tessa couldn't talk," Missy remembers. "She just wasn't responding." At a local hospital, the health care team discovered that Tessa had experienced a prolonged seizure. She was transferred once again to UPMC Children's, where physicians discovered that the seizure was the result of scar tissue on Tessa's brain from her earlier brain surgery. Tessa spent the next week at UPMC Children's recuperating.
Survivorship
Now a teenager, Tessa continues to receive care at UPMC Children's through the hospital's Survivorship Program, led by Dr. Tersak. Designed to meet the unique needs of survivors of childhood cancer, the program focuses on improving survivors' long-term health and well-being. "There are many side effects of cancer treatment. Survivorship and Dr. Tersak help us stay on top of everything," Missy explains. "The Survivorship team even schedules our subspecialty appointments for us."
It was Survivorship that connected the family to the Division of Genetic and Genomic Medicine at UPMC Children's — a referral that led to two rounds of genetic testing and an eventual diagnosis. Genetic testing revealed that Tessa has PTEN hamartoma tumor syndrome, an inherited condition that causes hamartomas (non-cancerous growths) to develop and puts patients at increased risk of developing certain types of cancer. Those diagnosed with PTEN may have accompanying issues, including macrocephaly (larger-than-average head size), skin lesions, and developmental delays.
For Tessa, the skin lesions (both benign and cancerous) that she has developed throughout adolescence are the worst part of her condition. In recent months, she has had over 45 cancerous lesions removed and many other procedures. "She hates having the lesions removed," Missy says. "But Tessa always remains strong and brave."
Planning Ahead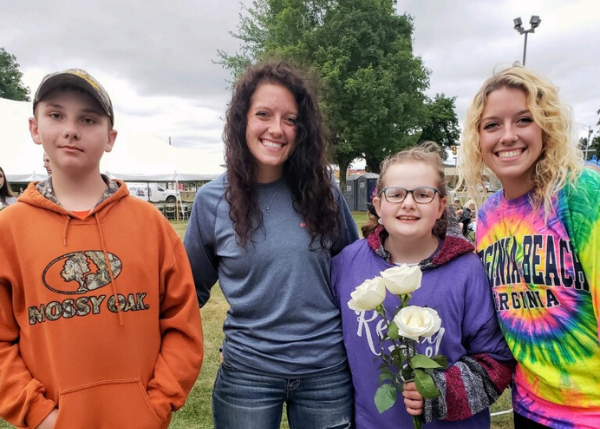 Today, Tessa is a junior in the life skills program at her high school. She's a happy young woman who enjoys playing with her two dogs and participating in her church youth group. "And she absolutely loves bowling!" Missy says with a laugh. "She bowls all the time and would do it even more if we'd let her." As Tessa enters adulthood, her parents have started contemplating her future.
Here again, the Survivorship Program has been a great help. Missy says, "John and I have to plan ahead for Tessa—to consider guardianship and things like that if something happens to us. The Survivorship social worker helps with all of that."
"Survivorship means so much to us," Missy continues quietly. "Honestly, I don't have the words…I'm just so grateful to God and that hospital for getting us through."