What's Happening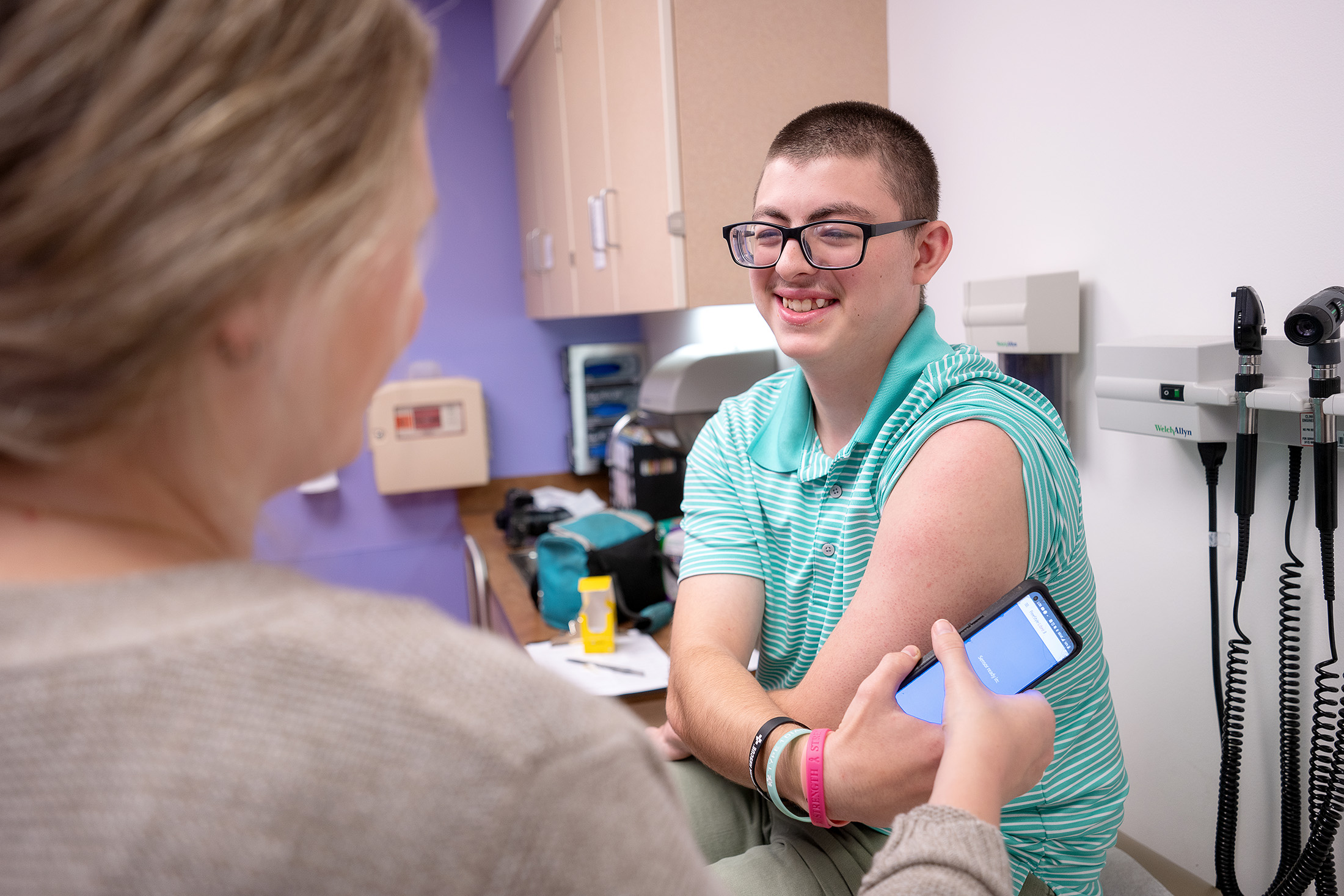 The Renziehausen Trust: Empowering Innovations in Diabetes Treatment for Generations
A legacy of compassion and generosity has transformed the lives of countless children battling diabetes. In 1937, Emilie Renziehausen left a gift of $1 million to UPMC Children's Hospital of Pittsburgh (then called Pittsburgh Children's Hospital) in her estate. More than 80 years later, her profound generosity continues to drive pioneering research and clinical advancements in the field of diabetes care.
Emilie's Inspiration
Renziehausen was a philanthropic soul deeply touched by her brother Frederick's struggle with diabetes. She cared for Frederick for 20 years. Diabetes in the 1930s was not as manageable as it is today. Even today, for many children and their families, monitoring blood sugar levels, insulin injections, and regular medical checkups can be overwhelming.
Planning For a Healthy Future
Emilie's dedication to Frederick's well-being inspired her to ensure that other children with diabetes received the best care possible. So, she laid the foundation for the Renziehausen Trust "to finance the never-ending medical war by the Pittsburgh Children's Hospital against the disease of diabetes," as stated in the 1937 Pittsburgh Post-Gazette article announcing the gift.
"We have no measure by which we can look into the future and estimate the number of lives to which this bequest may give comfort, safety, or cure itself," then-hospital president Dr. Thomas S. Arbuthnot told the Pittsburgh Post-Gazette. "Nor can one foresee what dark secret of disease may be drawn into the light through the research that her bequest decrees."
UPMC Children's Today: Pioneering Innovations
All these years later, the gift has catalyzed groundbreaking research initiatives and provided vital resources for specialized diabetes care. The trust has empowered UPMC Children's to challenge the status quo, setting higher standards of care and pioneering innovations that save lives.
Today, UPMC Children's has one of the largest pediatric diabetes programs in the world. It's also a U.S. News top ranked pediatric specialty. Physicians here conduct research to understand the causes of childhood diabetes, hoping to prevent and cure the disorder. UPMC Children's is often one of the first institutions to implement new treatments and incorporate new research developments into its clinical practice.
Philanthropy Fuels Progress
Philanthropy has played a pivotal role in accelerating this vital research. By establishing a fund so long ago, Renziehausen has contributed to the progress that brings us closer to clinical trials and, ultimately, a cure. The Renziehausen Trust serves as a reminder that, with planning, philanthropy can save lives and achieve the healthy future every child deserves.
Join the Legacy
The Renziehausen Trust is an example of the power of planned giving. If you want to learn how to become part of a legacy of compassion spanning nearly 140 years and leave a lasting impact on future generations of children, visit chpflegacy.org.