What's Happening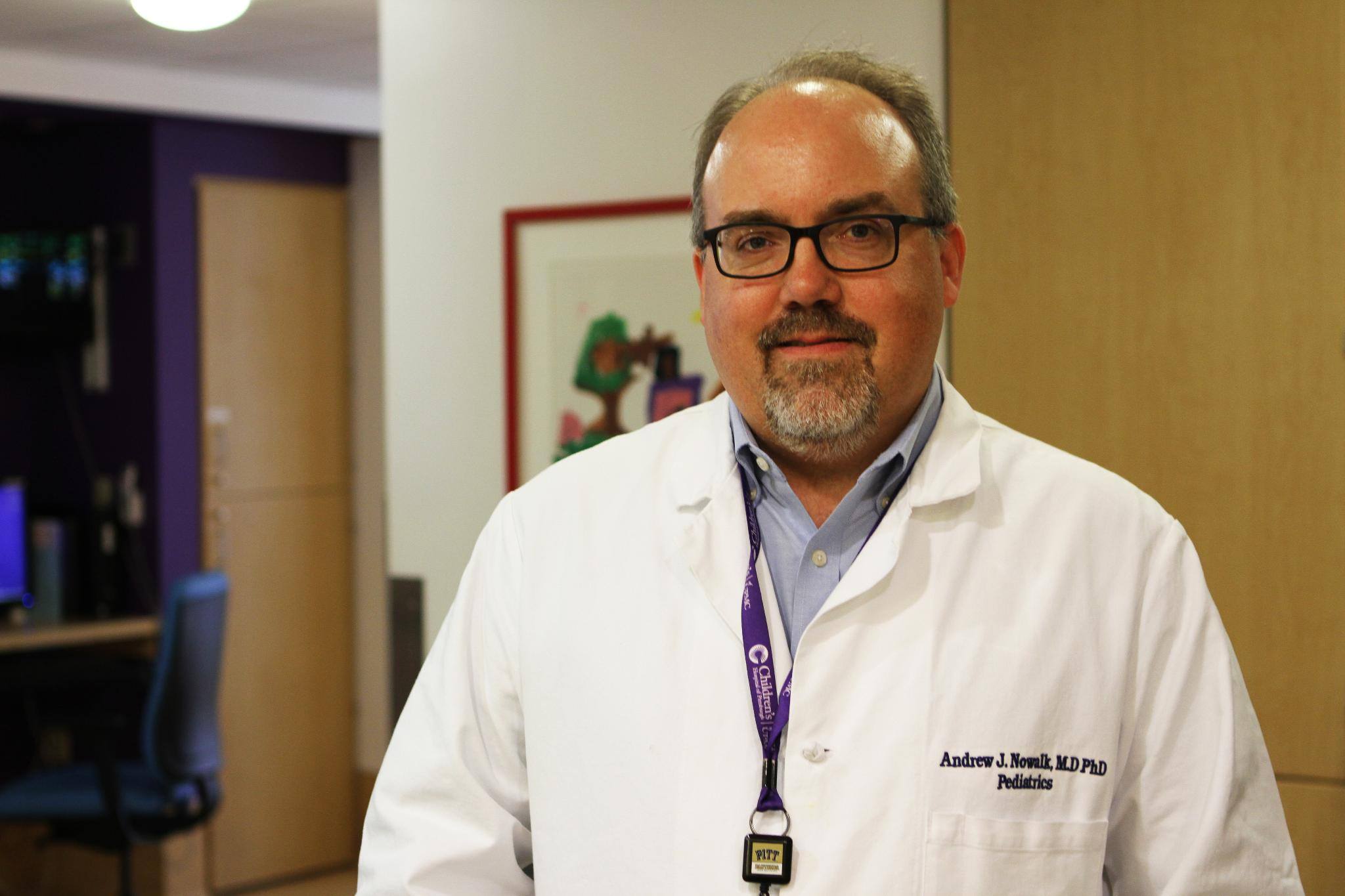 Quick Tips on Preventing Lyme Disease from a UPMC Children's Physician-Researcher
Experts at UPMC Children's describe Pennsylvania as "ground zero" for Lyme disease.
Andrew Nowalk, MD, PhD, is clinical director of the Division of Infectious Diseases at UPMC Children's and a renowned leader on the diagnosis and care of pediatric Lyme disease cases.
"We have become the epicenter of Lyme disease in the United States here in western Pennsylvania," Dr. Nowalk shares. "We have seen steady levels of Lyme disease cases at UPMC Children's for the last five years. Our Lyme disease caseload is the highest of any children's hospital in the country."
Preventing Lyme Disease
So how do you keep your child from getting Lyme disease? Here are some quick tips:
Look for ticks on kids' bodies. Ticks can hide under the armpits, behind the knees, in the hair, and in the groin.
Wear light-colored clothing with a tight weave to spot ticks easily.
Wear enclosed shoes, long pants, and a long-sleeved shirt. Tuck pant legs into socks or boots and shirt into pants.
Use insect repellent that contains 0.5% permethrin or 20% DEET. Be careful to follow the instructions on the packaging and use it on clothes for a longer lasting effect.
Be extra careful when hiking in the woods or areas with tall grasses, as well as at dusk and dawn.
Symptoms of Lyme Disease
"A rash is usually the first sign of Lyme disease," Dr. Nowalk says. "Which is a red ring that expands, sometimes with some clearing in the center, sometimes not."
If you think your child has been bitten by a tick and could be at risk for Lyme disease, clinical diagnosis is key.
"Testing for Lyme disease does not work well in the first stage of disease with just the rash.  Seeing an experienced clinician who can look at a rash and diagnose it properly is very, very important," Dr. Nowalk shares. "The good news is that testing in later stages of disease is very accurate and getting that testing done can confirm a diagnosis of Lyme disease and get you on the right antibiotic quickly." Find more information on Lyme disease here.
Donate today to support the expert care provided by UPMC Children's specialists like Dr. Nowalk.