What's Happening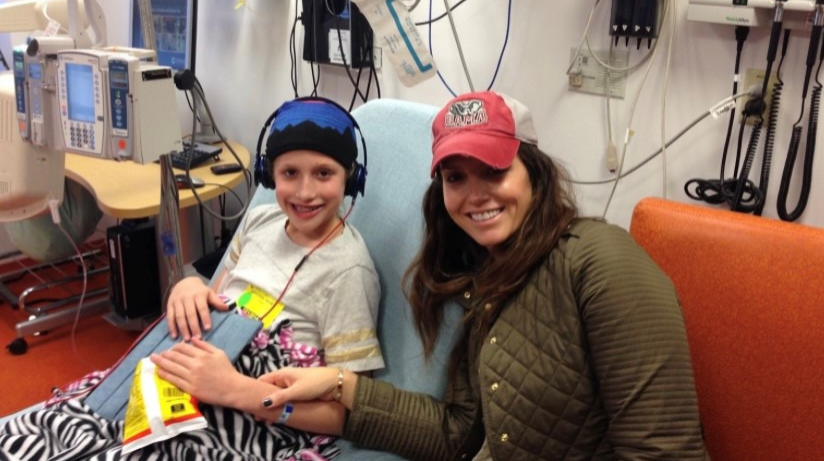 Pittsburgh to Princeton: One Young Woman's Journey from Stage IV Melanoma to Ivy League Admission
"It was the summer before fourth grade. After a day spent splashing in the pool with my friends, I jumped in my mother's car, my hair still damp with chlorinated water. As soon as I saw my mom's face, I knew something was wrong. She turned to me with tears rolling down her face, 'It's stage IV melanoma,' she said. 'Cate, you have cancer.'"
Cate is an athletic 11th grader at a Pittsburgh school. On top of a full academic schedule, she rows several hours a day, six days per week. Although only a junior, she has already been accepted to Princeton University.
And at 17, Cate is a survivor.
A Difficult Diagnosis
That fateful day when Cate's mother broke the news of her diagnosis, Cate was only 9 years old. She had a small skin tag at the base of her chin that hadn't gone away for several weeks. A biopsy revealed a rare case of childhood melanoma. Cate's mom, Amanda, immediately brought her daughter to UPMC Children's Pediatric Melanoma Center for treatment.
In consultation with John Kirkwood, MD, director of the Melanoma Center at UPMC Hillman Cancer Center, the UPMC Children's team scheduled an aggressive course of treatment for the 9-year-old. Cate was admitted to the hospital for several surgeries, wherein the medical team removed three grape-sized lymph nodes from beneath her chin.
In December, Cate had a port implanted in her arm and started treatment.
Treatment and Chocolate-Covered Bugs
Despite hours of infusions every day after school for multiple weeks straight, Cate has many positive memories from her time in the hospital. "This might sound weird, but the hospital was often enjoyable for me," she shares. "I ate popsicles, watched tv, and played games with the staff."
Cate developed a close relationship with many of her providers, including former UPMC Children's oncologist Peter Shaw, MD, and Child Life Specialist Mike Shulock, MS, CCLS. "One time, Dr. Shaw and Mike promised me that if I did all of my shots, they'd eat chocolate-covered bugs," Cate says. "It was so funny to watch them do it! Everyone helped to make things better for me."
A Yearlong Regimen
That winter, Cate was started on a 12-month at-home interferon regimen to help her immune system fight off any remaining melanoma. Amanda administered the injection to her daughter three times each week. "Every Monday, Wednesday, and Friday," Cate says. "Mondays were always the worst. Even with ibuprofen, I'd often have chills and feel sick from the medicine."
After a year of interferon injections and ongoing appointments at UPMC Children's, Cate was finally deemed cancer-free.
From Pittsburgh to Princeton
Now, nearly seven years after her initial diagnosis, Cate continues to be monitored by Dr. Kirkwood and Brittani Seynnaeve, MD, director of UPMC Children's Pediatric Melanoma Program. "They've helped me so much!" she exclaims.
Rowing entered Cate's life sometime during the eighth grade. "Initially, my mother made me do it," she states. "As it turns out, I'm pretty good at it."
So good that Cate is one of the fastest high school rowers in the region—talented enough to be recruited by multiple top-tier universities at the age of 16.
"Something just felt right when I visited Princeton," she explains. "I'm excited to row for them when I graduate next year."
Giving It a Shot
Cate speaks of her experience surviving childhood cancer with matter-of-fact description—not a trace of defeatism or hint of self-pity. She is a strong, confident young woman shaped by the gifts she has been given and the challenges she has endured.
When asked what she wants for her future, Cate shares that she will likely pursue a helping profession—psychology or counseling. "And maybe the Olympics," she says with the assured modesty of an individual with lived experience. "I think I'd at least like to give it a shot."