What's Happening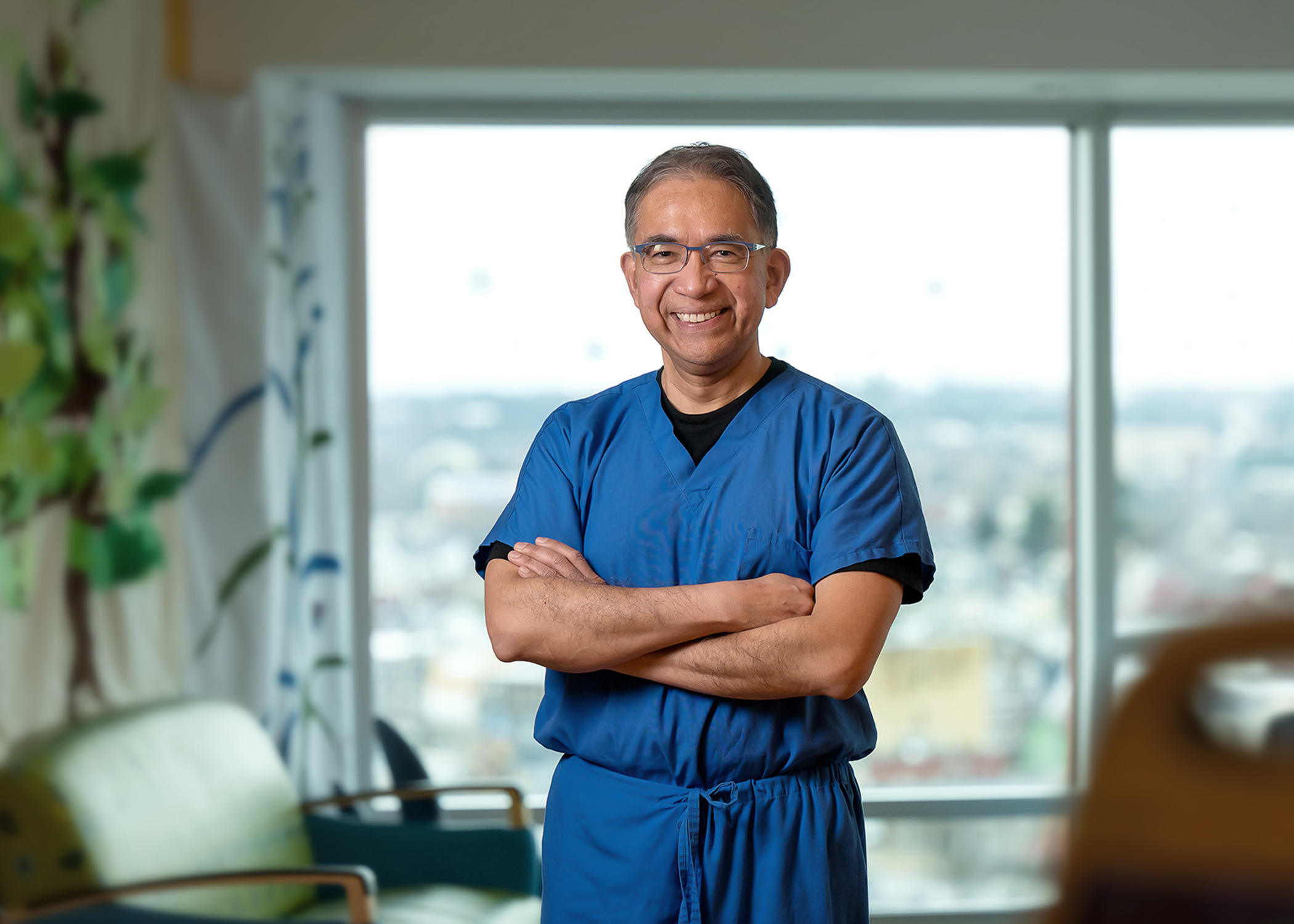 Meet the Physician Carrying on a 40-year Legacy
UPMC Children's is a pioneer in pediatric transplantation thanks to the work of renowned physician Thomas Starzl, MD, PhD. During his career, Dr. Starzl led a team of surgeons to perform Pittsburgh's first liver transplant; launched the first liver transplant program in the nation for adults and children; and found a new drug that would make transplant an accepted treatment for many diseases that were considered incurable. From the 1980s until his passing in 2017, Dr. Starzl sparked a legacy of clinical excellence in pediatric transplantation that lives on today.
Carrying the torch of that legacy is George Mazariegos, MD, who serves as the chief of pediatric transplantation at UPMC Children's. In 2017, to honor the memory of the recently passed Dr. Starzl, Dr. Mazariegos and his colleagues founded the Starzl Network for Excellence in Pediatric Transplantation. The Network brings together leading institutions, thought leaders, patients and family advocates, and technology partners to develop new, scalable solutions to pediatric transplantation's most challenging problems.
Walking in Honor of Dr. Starzl
Dr. Mazariegos also leads the Starzl Trailblazers, which has been a top fundraising team for Walk for Children's since the very first Walk seven years ago. The team is also led by internal champions from the transplant division. Involvement in Walk for Children's is a unique way for the medical teams to connect outside of the hospital with many of their patient families. The transplant division also hosts its own fundraisers, including donut sales, raffles, and "Donate Life" t-shirt sales.
"Supporting the Starzl Trailblazers is huge for us because we honor the legacy of Dr. Starzl by continuing to blaze new trails in transplant research and innovation, which in turn gives even more kids a chance at a happy and fulfilling life," says Dr. George Mazariegos. "The virtual and hybrid formats that we started [in 2020] allowed teams to do neighborhood walks as well as fun, unique activities that were meaningful to them. We have a great time connecting with our patient families and can't wait for this year's Walk!"
Starting a New Legacy
Recognizing the impact philanthropy has made over the last few decades, Dr. Mazariegos and his family decided to leave a permanent legacy by establishing the Mazariegos Family Endowed Fund in honor of Thomas and Joy Starzl. Donors can give to the endowment any time of year to support the mission of the Network, and to ensure patients receiving transplants in Pittsburgh and across the country have access to leading-edge care for years to come.