What's Happening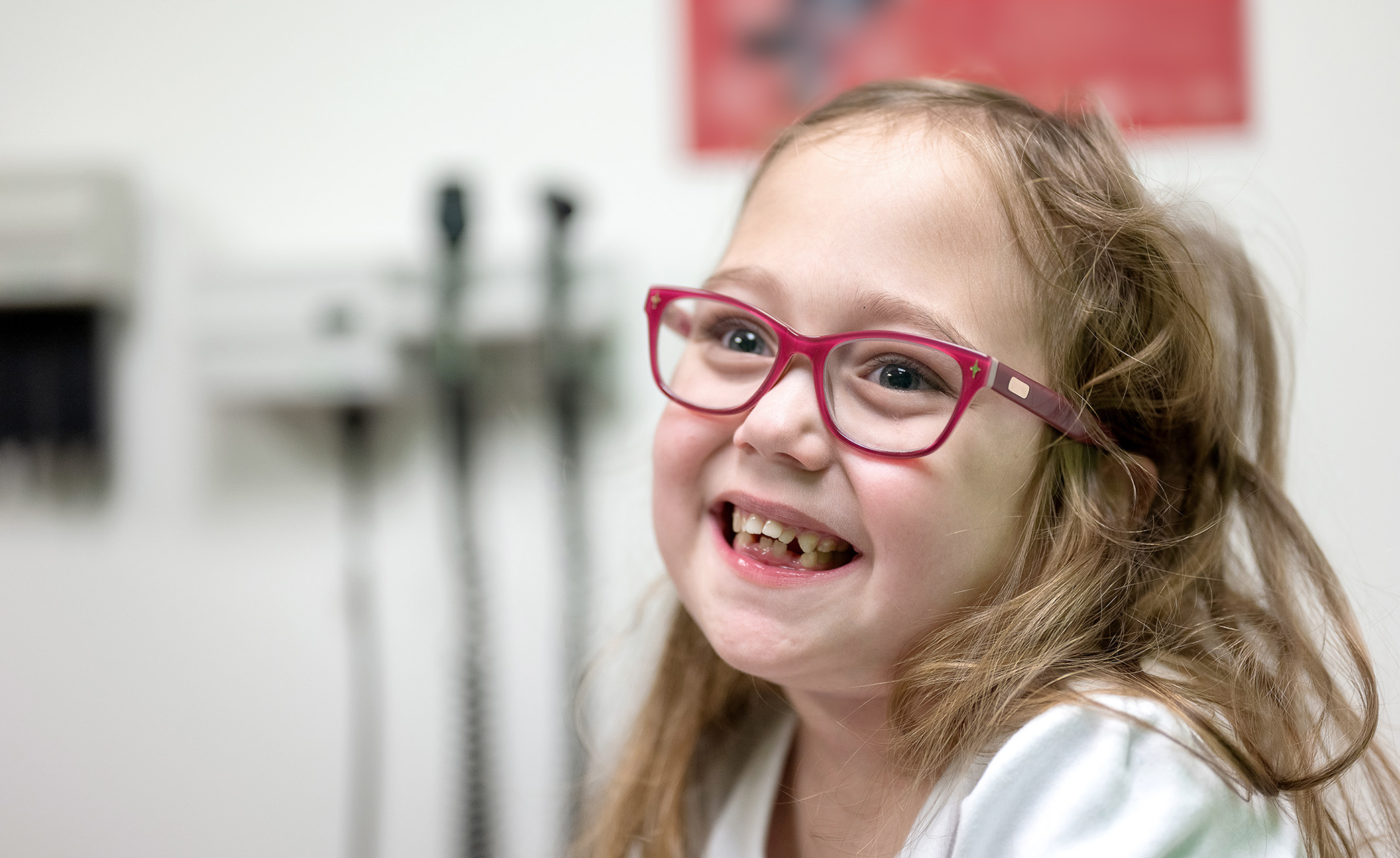 Meet Raegan
Raegan is a smiley little girl with dark blonde hair and big blue eyes. She likes unicorns, and princesses, and just about anything that sparkles. Raegan recently completed kindergarten and is now on her way to conquering the first grade.
In addition to her mom and dad, Jessica and Fred, Raegan lives with her 18-year-old sister, Cadence, and 11-year-old brother, Rylen. Despite the siblings' penchant for driving each other completely crazy, Raegan thinks her big sister and brother are just about the coolest people in the whole wide world.
When she's not running around with her siblings, 6-year-old Raegan enjoys playing soccer on a league near the family's home in Johnstown and scheduling super fun playdates with her friends.
A Rough Start
Despite a full and busy life, Raegan lives with a chronic illness called short bowel syndrome. A complex disease, short bowel syndrome affects a child's ability to absorb nutrients from food because part of the small intestine is missing or malfunctioning.
When Raegan was born six weeks premature, she was immediately rushed to UPMC Children's Hospital of Pittsburgh. "I couldn't even hold her," Jessica recalls. Hours after her birth, 1-day-old Raegan was in surgery to repair her intestines.
For the next three months, baby Raegan was treated in the hospital's Neonatal Intensive Care Unit (NICU). With two other children at home, Jessica and Fred did their best to juggle Raegan's hospitalization and the care of their household nearly two hours away. "That was rough," Jessica recalls. "I felt I had to split myself between everyone."
A Hospital that Helps the Whole Family
In the time since her initial NICU admission nearly six years ago, Raegan has had many procedures at UPMC Children's, several surgeries, and countless outpatient visits. She primarily receives treatment at the hospital's Intestinal Care and Rehabilitation Center (ICARE). Raegan is also followed by experts at the Heart Institute to monitor a hole in her heart diagnosed in utero and healed before birth. "Everybody knows Raegan!" Jessica says of their team at UPMC Children's. "The hospital has always been wonderful to us."
Jessica shares that the hospital's Child Life Department—funded with donor support—helps to make visits to the hospital easier on the whole family. When Raegan's siblings were younger, the Lemieux Sibling Center was a tremendous resource for the family—providing a safe and supportive environment for Rylen, in particular.
The medical-free playrooms staffed by Child Life specialists and volunteers are also a family favorite. And Child Life Specialist Jessica Smith, MS, has been integral throughout Raegan's UPMC Children's journey. "Jess always checks in with us when we visit the hospital. She's the one who got Raegan to swallow her medicine when no one else could," Jessica says. "And she always asks what I need…Whether I need a break or anything. It's a huge help!"
A Lifechanging Procedure
Earlier this year, a routine echocardiogram at UPMC Children's Heart Institute revealed an issue with Raegan's superior vena cava (SVC), a large vein that drains blood away from the upper body into the heart. To address the issue, Bryan Goldstein, MD, director of interventional cardiology at UPMC Children's, implanted a stent in Raegan's heart via catheter.
The procedure required a brief overnight stay at the hospital but made a dramatic difference in Raegan's quality of life. "Before the stent, she kept complaining about her arm being tired. Her face was also really puffy," Jessica says. "Now, her face isn't so chubby from extra fluid, and she can write and draw without a single complaint!"
The relatively minor procedure effectively corrected the way blood flows from Raegan's heart to the right side of her body. "It's a good thing the Heart Institute followed her all this time," Jessica said. "We assumed the arm tiredness was a GIrelated thing. Here it was her heart."
Looking Ahead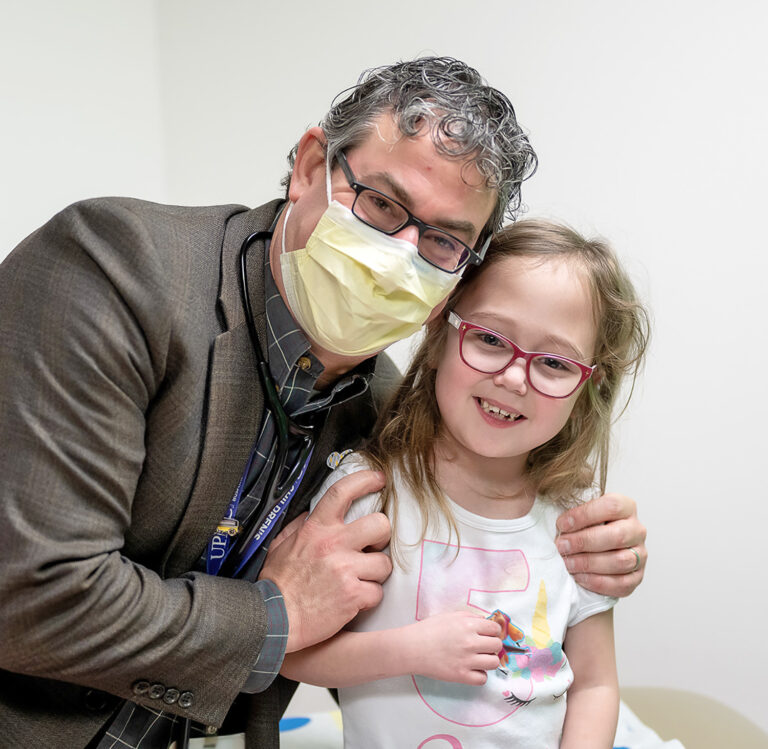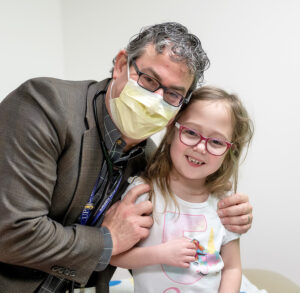 Raegan will likely be a patient at UPMC Children's for many years to come. "We're here on a monthly basis," Jessica shares of their hospital visits. "That will probably be the case for the foreseeable future."
Thankfully, Raegan takes it all in stride. "She loves going to Children's as long as it doesn't involve a procedure," Jessica laughs.
Inspired by the care she's received at the hospital, Raegan says she wants to be a doctor when she grows up. Plus, an ambulance driver. Oh, and a shopkeeper. "Raegan is living her life to the fullest," Jessica shares. "And that's thanks to UPMC Children's!"