What's Happening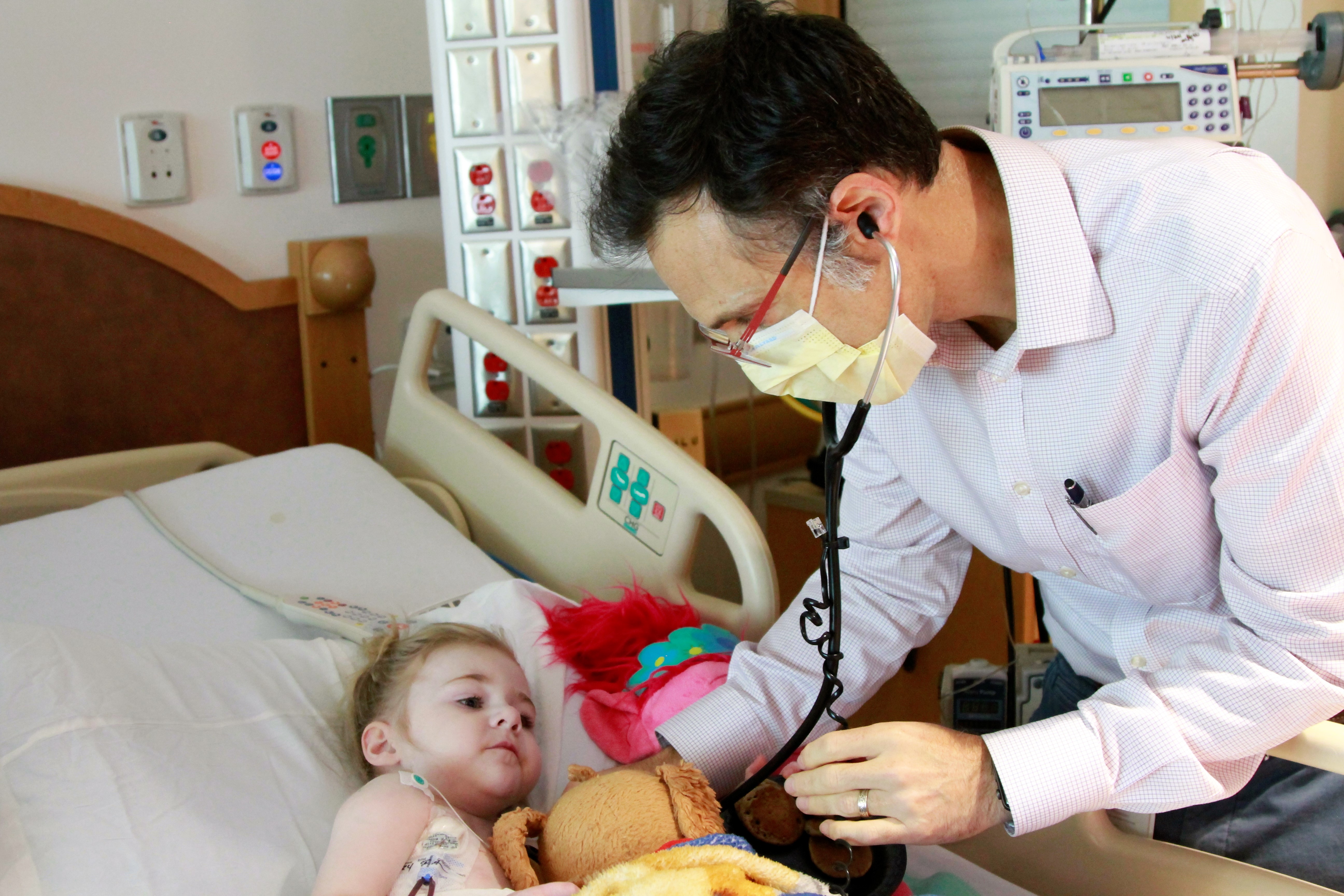 Making Life Easier for Pediatric Heart Transplant Patients
Pediatric heart transplantation offers tremendous hope for children facing life-threatening conditions. While often lifesaving, organ transplantation necessitates ongoing follow-up care to screen for rejection. At many pediatric heart transplant centers, the standard of care for heart transplant recipients involves lifelong heart biopsies that use a catheter to retrieve a small piece of tissue from the heart for testing to look for possible rejection. These surveillance biopsy procedures can be difficult for children and families, requiring general anesthesia, time away from family, and the risk of bleeding complications due to the catheter insertion.
Brian Feingold MD, MS, FAHA, medical director of the Heart Failure and Transplantation Programs at UPMC Children's, conducts clinical research examining the use of a non-invasive blood test (dd-cfDNA) to screen for rejection in patients who received a heart transplant. Supported in part through philanthropy, Dr. Feingold's research marks the first time this blood test has been used in the routine care of pediatric patients following heart transplantation.
Updating Transplant Protocols
In an article published in late 2021 in the journal Pediatric Transplantation, Dr. Feingold and his collaborators described how an easily obtained dd-cfDNA blood test can be used in lieu of surveillance heart biopsies. "We should not be using a 1980s approach to screen for rejection," Dr. Feingold explains. "While we can obtain useful clinical data from a heart biopsy, its routine use for screening for rejection is an old paradigm. We can and must devise more robust and patient-friendly clinical diagnostic approaches for our heart transplant recipients."
Dr. Feingold's work has already led to updated protocols for heart transplant patients from across the country—resulting in fewer trips to the hospital for biopsies and less fear and anxiety for kids and families. In Dr. Feingold's most recent work just accepted for publication by the journal Clinical Transplantation, the heart transplant team showed that use of the dd-cfDNA test decreased biopsy cases by over 80% with no difference in patient survival. Also, the use of dd-cfDNA was found to be cost-saving over the traditional surveillance biopsy approach to care. Support Dr. Feingold's life-changing research by donating to UPMC Children's today.