What's Happening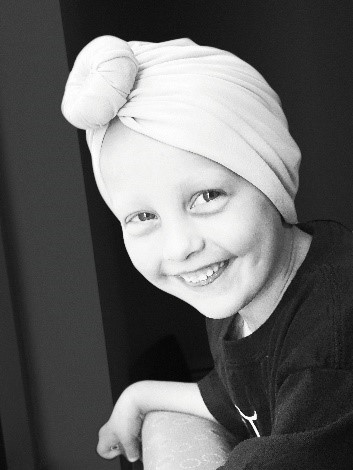 Lowin's Story
On our D-Day, diagnosis day, we were delivered devastating news, "Your daughter has a very large mass in her brain." Still processing the news, just three hours later we were shown just how big her brain tumor was. After being told the location of the tumor, everything became even more devastating. I closed the Google search as quickly as I opened it, but I still read words like "poor prognosis," "inoperable," "rare." Those first few days were a whirlwind, and while all our focus was on Lowin, our community, family, friends, and strangers were planning, resourcing, and praying for us, for her.
Lowin came home two days after a 9-hour brain surgery that most surgeons wouldn't dare to attempt because her tumor location is inoperable. We are forever grateful that Dr. Abel was our daughter's surgeon, and we will always sing his praises.
Learn more about how philanthropy fuels pediatric cancer research
Lowin's first smile post-op was February 25. Oh, how I missed my cheerful happy girl! I was elated to see her big grin, and that just confirmed my girl was still in there! By April, Lowin's tumor was growing again, evident by new onset of facial weakness. On April 23, Low[in] had her port placed, and began her first round of chemo. We have come to know the staff on 9C well, and they are the top of the top, and I'm not just saying that because they reside on the top floor of the hospital! They are a caring, compassionate, hard-working team, and they have been our lifeline.
Lowin has completed 18 months of chemo. Today we celebrate her strength, resilience, courage, joyfulness, kindness, and determination to overcome. She may have lost her hair, but never her cheerful spirit. She has also regained strength in her right side and has adapted to not having full function of her hand. She leaves an invisible trail of sparkle everywhere she goes. She has not let her diagnosis define her and she has big plans for her future. She is silly and beautiful and cheerful despite the hand she has been dealt!
We will continue to visit UPMC Children's monthly for treatment, and we are beyond grateful that we have access to a top children's hospital just a short drive away.
— Krystal, Lowin's Mom