What's Happening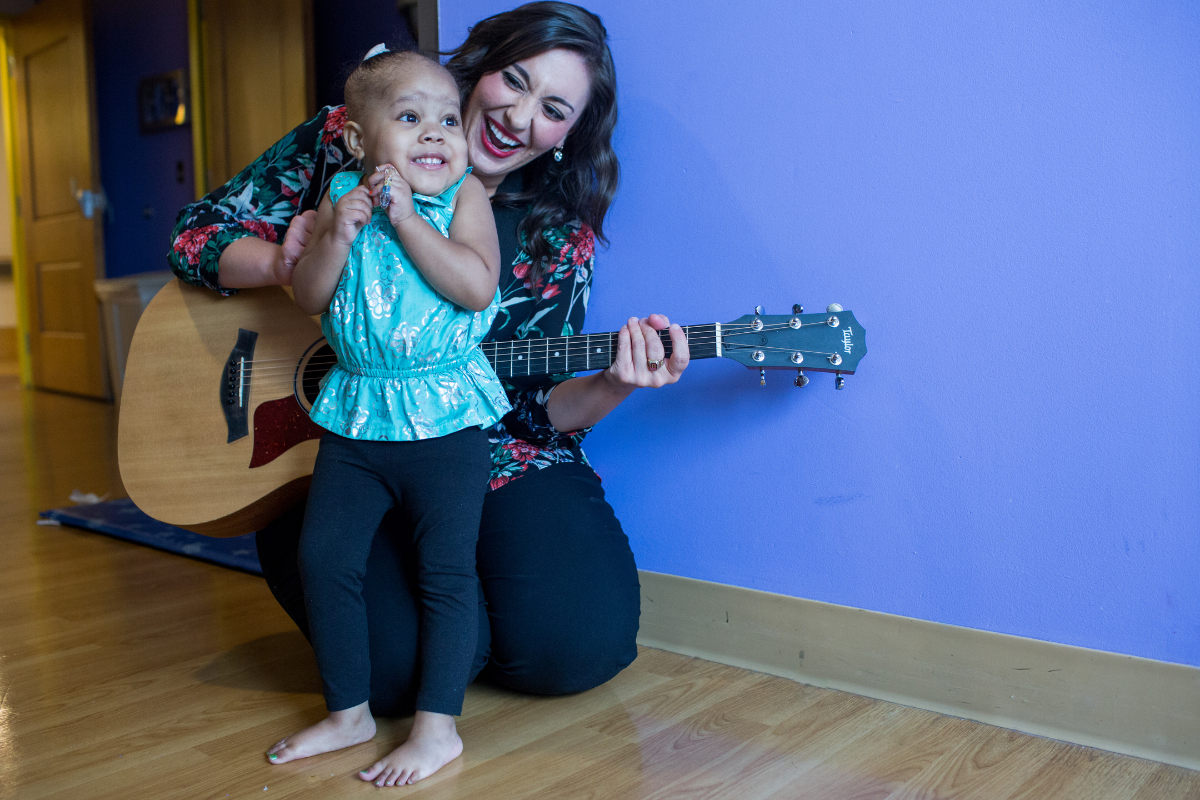 Lasting Gifts to Strengthen Music Therapy at UPMC Children's
Music therapy is one of UPMC Children's most treasured programs. Every day, it helps patients achieve milestones in their clinical care and cope with painful procedures, while also providing a much-needed reprieve for both patients and families. A preteen struggling with a cancer diagnosis may find strength through music exploration or songwriting. A family withdrawing life support and letting go of their young son can find some comfort in the accompaniment of music therapy as machines are turned off. A child's heartbeat recording under his favorite song can provide a cherished keepsake for a grieving family.
The music therapy program is not a billable service through insurance and is funded almost entirely through philanthropy. In 2016, the Jack Buncher Foundation and the Ryan Memorial Foundation partnered with UPMC Children's to establish an endowment for our music therapy program, ensuring that the music therapy program can continue to keep inspiring, supporting, comforting, and entertaining patients and families for years to come.
Thanks to recent generous gifts from the Ryan Memorial Foundation and Jack Buncher Foundation totaling over $700,000, the music therapy program has reached an exciting new milestone in permanently securing even more music therapy services through philanthropy.
Endowments at UPMC Children's Hospital Foundation are permanent investments that provide philanthropic funding for a program year after year (and once opened, anyone can donate to support an endowment). The more the endowment grows, the more the music therapy team can expand and bring even more motivation, inspiration, courage, peace, and joy to patients at UPMC Children's. Every donation – whether $10 or $1,000 – helps to provide more permanent funding for this vital program.
We thank the Ryan Memorial Foundation, the Jack Buncher Foundation, and many other individuals and organizations for their steadfast support. Learn more about the Creative and Expressive Arts Therapy programs at UPMC Children's and give today to help kids and families express themselves and heal through music and art.