What's Happening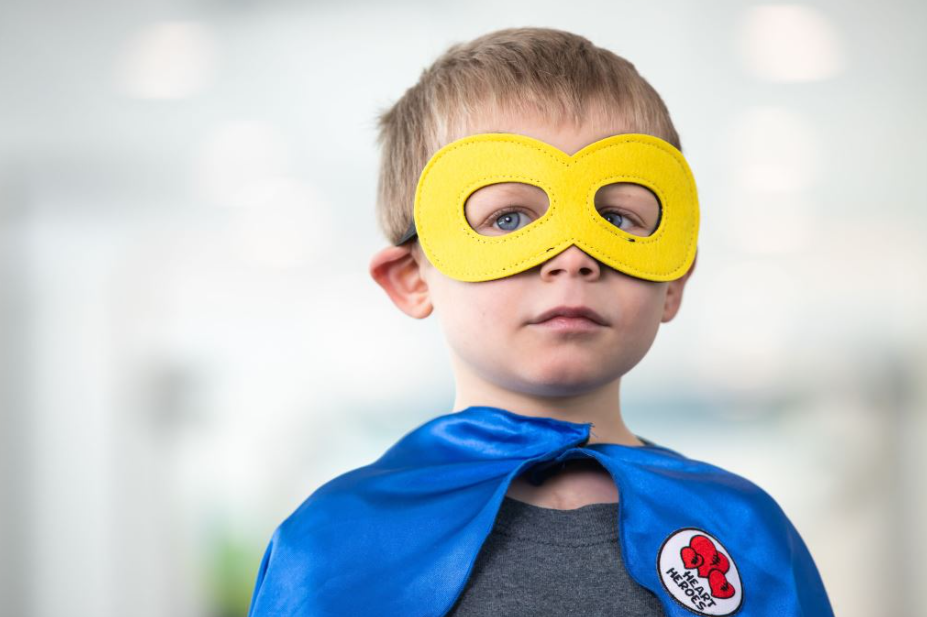 Behind the Mask: Meet Landon
Get to know one of our featured fighters for the Heroes in Healing program. Meet Landon.
Seven-year-old Landon, from Beaver County, Pa., has had a complex medical history, including five open heart surgeries, seven open chest surgeries, and countless days spent at UPMC Children's.
Landon was born with Shone's Complex, a rare cardiac anomaly, with Hypoplastic Left Heart Syndrome, which required three surgeries before he reached 3-years-old. Throughout his treatment at UPMC Children's, Landon fought through several complications, including intubations, extubations, many x-rays, EEGs, and EKGs, as well as several cardiac catheters, CT scans, ultrasounds, and much more.
Learn more about how philanthropy fuels the work of the no. 2 ranked pediatric heart program in the U.S.
In 2018, at the end of Landon's medical journey, he had a final surgery to place his pacemaker. His mom Autumn said, "It was amazing to see how energetic he could be. He was able to run across the room without getting winded and he could play with his siblings!"
Landon is now headed into the first grade and loves to play with his big brother and little sister. He loves superheroes, playing outside and eating chicken nuggets and fries. Thanks to the consistent contributions of our Heroes in Healing, kids like Landon get a chance for a new beginnings.