What's Happening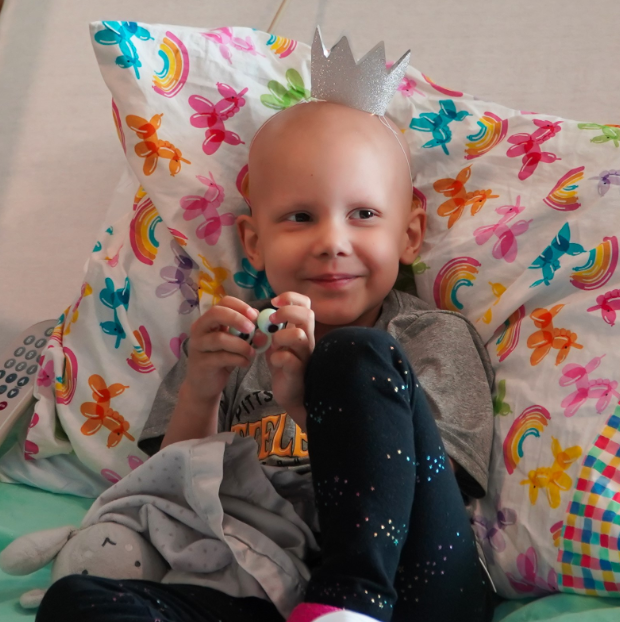 Juju's Journey
"Pittsburgh is Mr. Rogers' Neighborhood, and we need to be 'helpers' when called," says Katie about sharing her daughter's story as part of the KDKA-TV Free Care Fund Benefit Show. "Anything that we can do to help raise money for all of the other kids who need help would be the least that we can do."
When you meet Katie's daughter, Julie (who goes by Juju) for the first time, you're likely to find her riding on her motorized unicorn, being a good neighbor to others on her unit by bringing smiles and lollipops to her fellow patients and the UPMC Children's staff. Juju is a typical 4-year-old. She loves music and drawing, and has seen Frozen and Frozen 2 "at least 30 times." Over the past 10 months, Juju has done all of this while battling cancer at UPMC Children's.
Learn more about how philanthropy fuels pediatric cancer research
In February 2021, Juju was diagnosed with stage IV, high-risk, neuroblastoma. Neuroblastoma is a cancer that develops from immature nerve cells found in several areas of the body. Neuroblastoma is rare and almost always affects children.
Since her journey began, Juju has had 28 rounds of chemotherapy; 10 of which were high-dose, a nine-hour tumor resection surgery, and two bone marrow transplants. And that was only the start of her fight. She still has more hurdles to clear with radiation and immunotherapy being the next stops on her ride.
While Juju's journey continues this holiday season, mom Katie knows that they have a community of helpers they can rely on, including friends, family, Juju's medical team, and donors like you.