What's Happening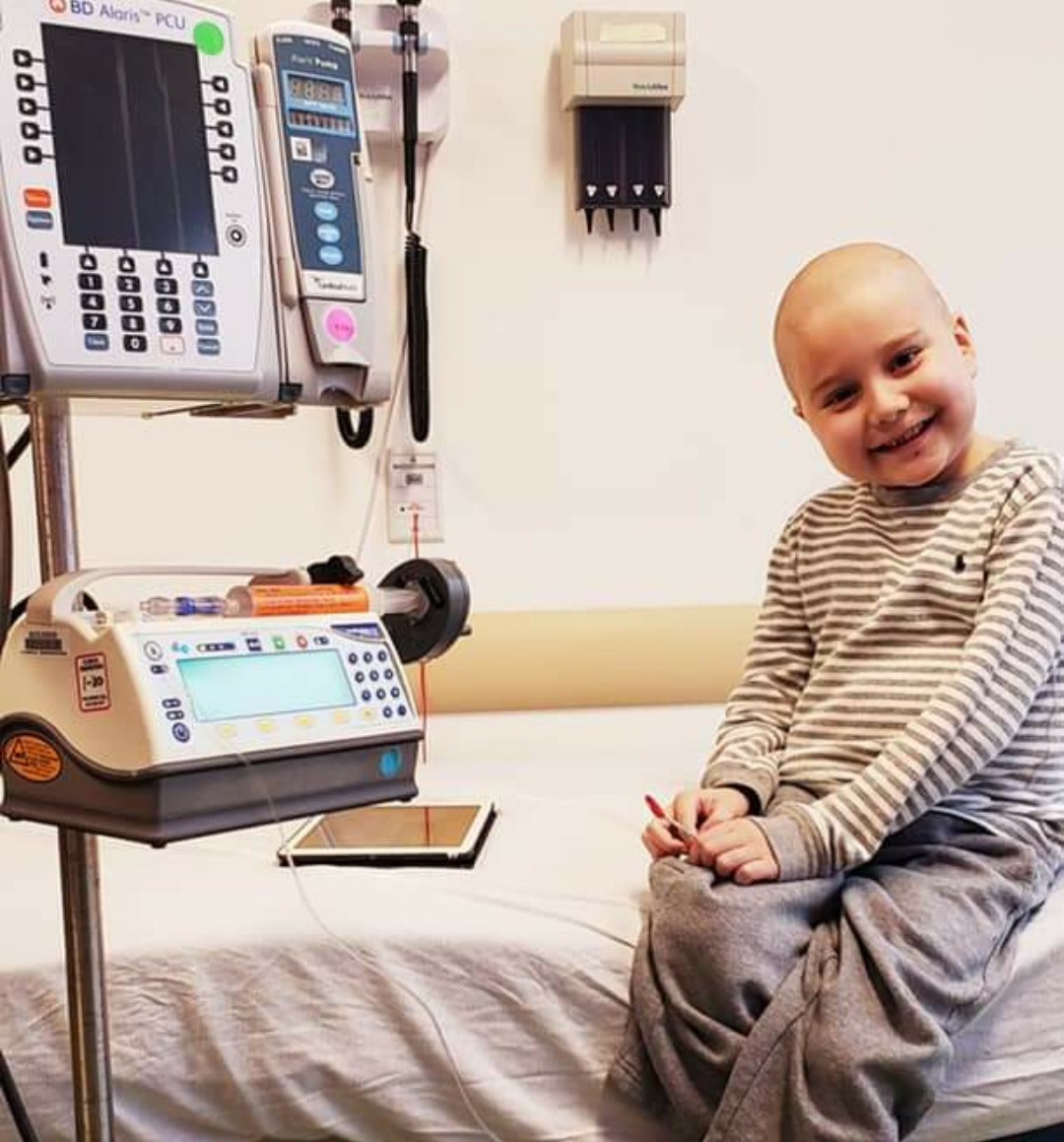 Joey's Story
Joey was busy living his life as a normal 7-year-old boy, playing flag football at his local YMCA, attending first grade, and rolling around, wrestling with his little brother Finnegan, and his dog Sophie.  He was always the life of the party, very inquisitive and an overall silly and active boy, so it wasn't long before we noticed something was very wrong.  It started with prolonged high fevers, intense abdominal pain, and lack of energy. He started to act quiet and seclusive — not the charismatic kid we knew.
Joey was admitted to UPMC Children's for what was believed to be Mononucleosis, but soon after his admission we learned Joey had B-Cell Acute Lymphoblastic Leukemia. The word cancer stopped us in our tracks — not my son, he just has mono!  We had no choice but to march forward. We were grateful for an answer and to know there was a plan in place, but we also knew it was going to be a LONG journey. Early on, he immediately fell into the role of "JoeNado," his cancer-kicking superhero alter ego!
Learn more about how philanthropy fuels pediatric cancer research
Now, we are almost two years into treatment, and he has been nothing short of a superhero. UPMC Children's 9th floor has given us a home away from home. It's the place where he can authentically tornado through the halls. Dr. Louis Rapkin and his team, all his nurses, Child Life Mike and the entire 9C staff make every visit smooth and bearable. We are so grateful for their efforts and do not know what we would have done without the compassion and knowledge they each provided us.
Whether JoeNado was inpatient, at home or on 9C he rarely stopped laughing despite his toughest days. On June 2nd, 2020, Joey began maintenance, the last stage of chemotherapy until he gets to ring that bell! He has endured countless pokes and blood draws, a plethora of chemo treatments, too many oral medications to count, over 15 spinal taps, numerous blood and platelet transfusions, and over 20 nights in a hospital bed — yet he RARELY stopped that infectious laughter and the JoeNado still storms on!
—Jean, Joey's Mom