What's Happening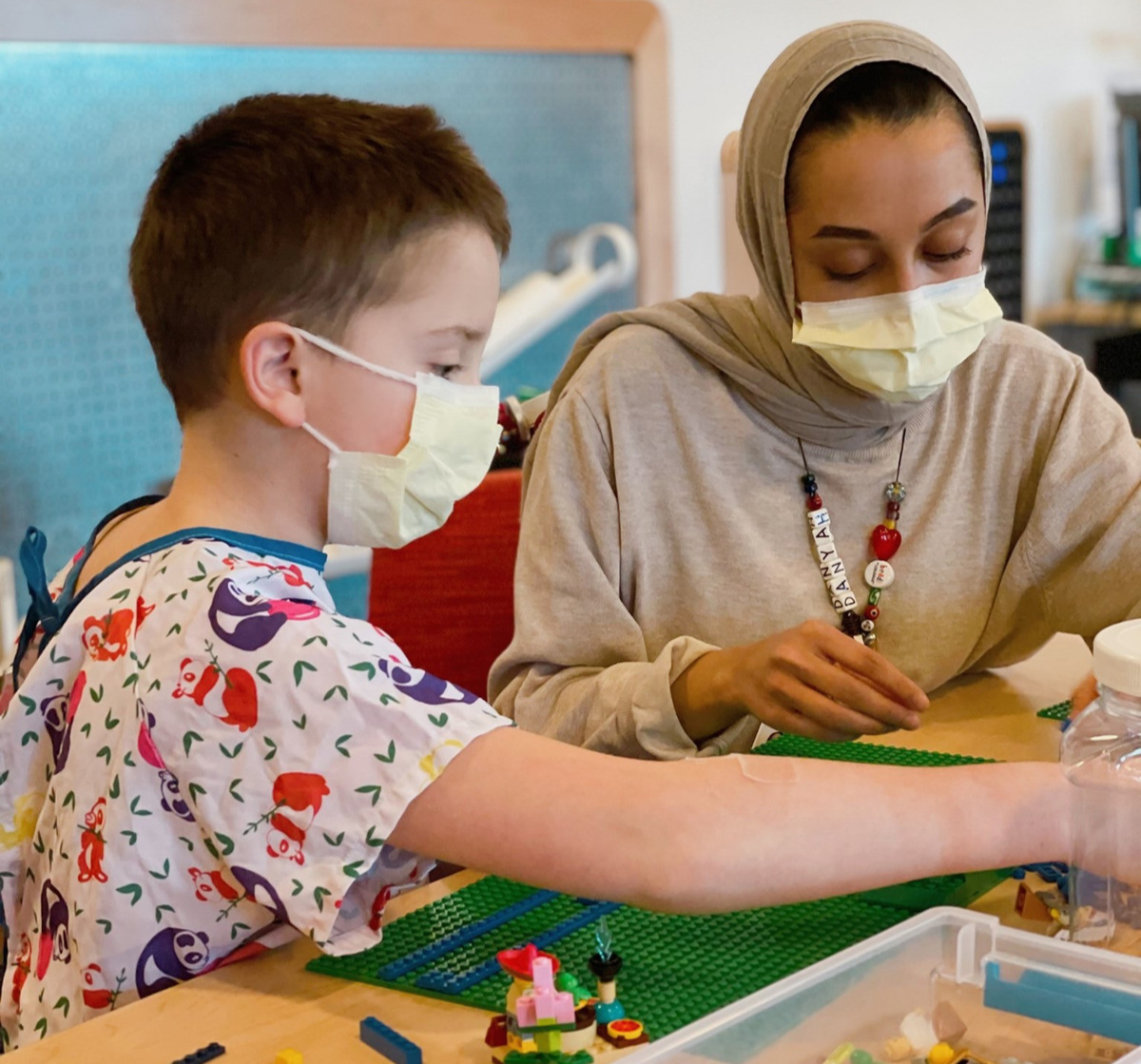 Generous Giving for the Holidays
Throughout the year, our community of donors comes together to support UPMC Children's in many ways. No matter how you give, you are investing in the care, treatment, research, and cures of our patients. During the holidays when the spirit of giving is at an all-time high, donors from all walks of life find incredible ways to help us provide the future that every child deserves.
Below, find just a few examples of how UPMC Children's staff, families, and communities bring the spirit of holiday giving to patients at UPMC Children's.
Give the Gift of Play through the Virtual Toy Drive
Every day, more than 800 children come to UPMC Children's Ambulatory Clinics and 300 children stay overnight in inpatient rooms.  For parents of patients like Ryker, who has been coming to UPMC Children's since he was born, knowing there will be toys for their 4-year-old to play with is invaluable. Ryker knows when he comes to UPMC Children's, toys will be there too.
Play is essential to a child's well-being and part of what makes UPMC Children's so special. Toys and crafts help provide our patients with the ability to play and express themselves during hospitalization while meeting developmental, emotional, and educational milestones.
You can help us send joy to our patients this holiday season! Donate to UPMC Children's Virtual Toy Drive today to make a child's holiday in the hospital as fun as possible.
All donations will be available for our Child Life Department to purchase new toys and gifts for our patients spending their holidays in Pittsburgh. Together our community can ensure that smiles and laughter fill the hallways at UPMC Children's this holiday season!
Trucks for Maddox Give Clear Vision to Kids in Need
Honoring Maddox's legacy 10 years later, Trucks for Maddox giving the gift of clear vision.
After losing their son, Maddox, in a tragic accident, Maddox's parents decided to create an organization to bring smiles to disadvantaged children by gifting toy trucks. Since 2012, Trucks for Maddox has delivered more than 20,000 toys to children across Pa. With an outpouring of support over the past 10 years, Trucks for Maddox has grown its outreach to include fundraisers like golf outings, Touch-A-Truck events, and many other ways to continue collecting toys and cash donations in support of their goal.
Recently, Trucks for Maddox decided to broaden their impact to assist local children. In October 2020, they partnered with the Eye Care Clinic at UPMC Children's to create the Trucks for Maddox Optical Assistance Fund. This fund provides glasses to children who are underinsured, without insurance or who cannot afford the out-of-pocket cost. In the last two years, the Optical Assistance Fund has provided more than $79,000 in financial support to local families and distributed more than 686 pairs of eyeglasses. Thanks to generous gifts from the Trucks for Maddox Charitable Trust and the Pennsylvania Vision Foundation, the Lawrenceville and Pine Center Optical Shops can provide the gift of sight to families in need.
In honor of Maddox and the many children touched by his legacy, donate today.
Professional Staff – Community Health Basic Needs
Each year, the professional staff at UPMC Children's votes to award $50,000 to one fund. This year they were presented with four funds to choose from and chose Community Health – Transportation Assistance. This fund helps to alleviate the transportation barriers that many patients and families face when planning for medical appointments.
To improve equitable access to pediatric care in our region, UPMC Children's Community Health has partnered with PA 2-1-1 Southwest to provide free Lyft rides to Allegheny County patients seeking care within the network. With the assistance of a Patient Experience Enhancement grant, the partnership has enabled patient families to receive 1,800 rides to their specialty or primary care appointments since January 2021.
All the patient families are from Allegheny County, mainly Wilkinsburg, East Hills, Penn Hills, and surrounding areas, with 96 percent of those requesting rides receiving Medicaid.
Additional funding is needed to continue this service to families to ensure access to high-quality pediatric care.
Past donations from professional staff have made a substantial impact on the lives of patients and their families, our residents, our research, and have helped position UPMC Children's as one of the top pediatric hospitals in the nation.
Feeling Inspired?
There are countless ways to give to UPMC Children's. Find out which way is best for you here, or contact us today.