What's Happening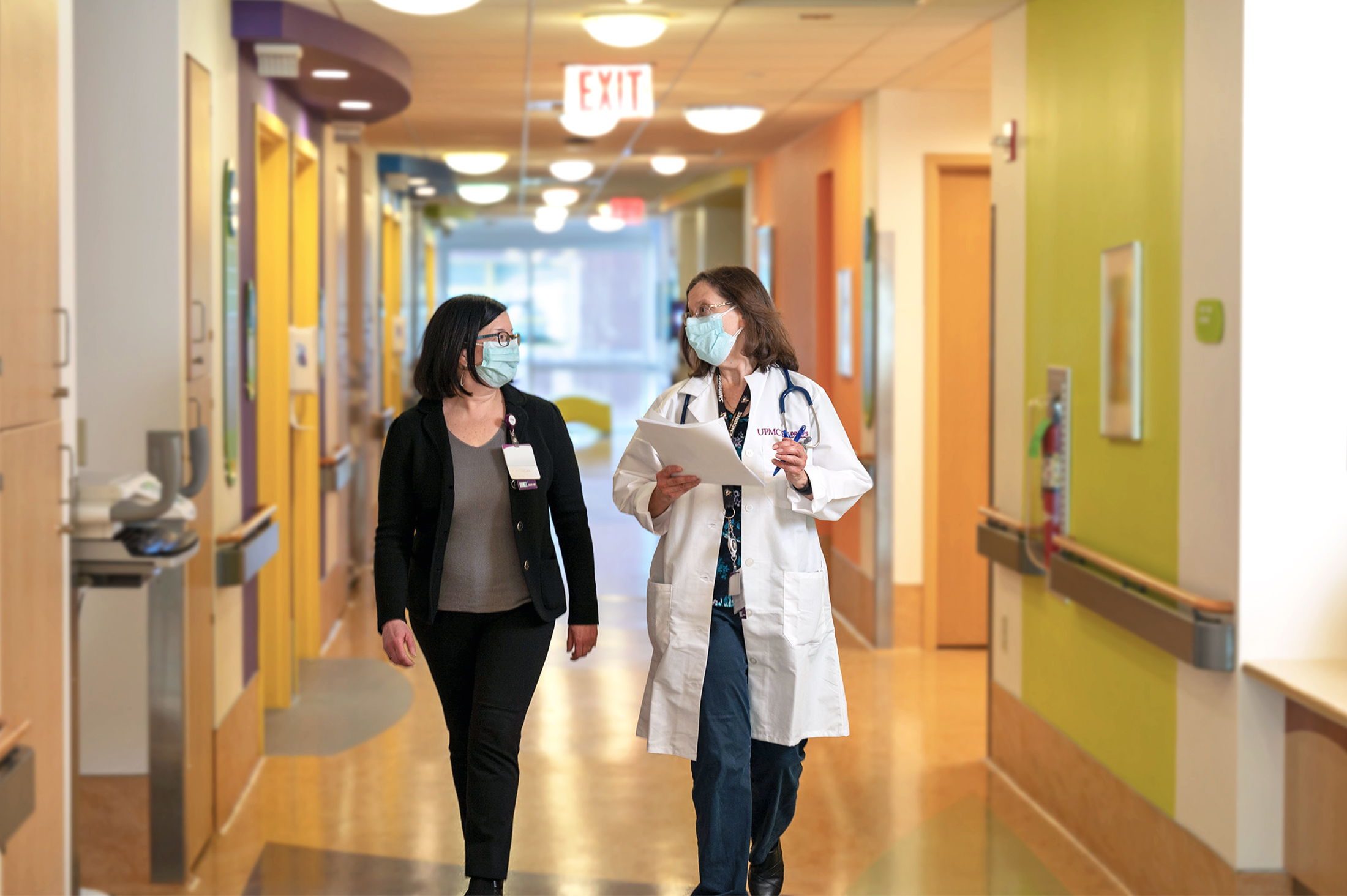 Family and Friends Give in Honor of Devoted Father and Trailblazing Pediatric Oncologist
Pictured above: Gifts made in honor of physician Dr. Sal Orlando advance the work of UPMC Children's oncology leaders Dr. Linda McAllister-Lucas and Dr. Jean M. Tersak.
In February 2020, beloved UPMC Children's hematologist/oncologist Salvatore John "Sal" Orlando, MD, passed away at the age of 86. A dedicated pediatrician serving the greater Pittsburgh community for more than 50 years, Dr. Sal Orlando helped to pioneer patient-centered hematology/oncology treatment at UPMC Children's.
Upon his passing, Dr. Orlando's daughter, family, and friends generously donated to UPMC Children's in his honor. The gifts made in tribute to Dr. Orlando contribute to the Hematology/Oncology Fund, as well as the Music Therapy Program Fund. Dr. Orlando's family shares that in addition to being a compassionate physician treating children battling cancer, he was also an avid piano and accordion player and an ardent music lover.
The contributions made in Dr. Orlando's name will advance research-based cancer treatment and healing creative and expressive arts therapy services at UPMC Children's. We thank Dr. Orlando's friends and family for honoring his life and legacy by giving to better the lives of others.
To learn more about how you can give in tribute to a loved one, please visit: https://www.givetochildrens.org/ways-to-donate/tribute.