What's Happening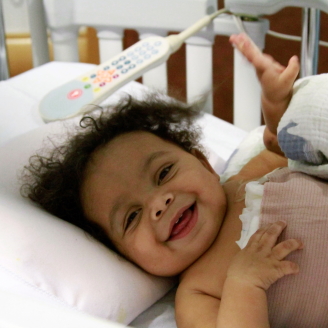 Meet D'Kaiden
Doctors told Samantha to prepare for the worst — that her son D'Kaiden likely wouldn't survive after birth. Samantha and D'Kaiden traveled from Erie, Pa. to UPMC Children's Hospital of Pittsburgh when D'Kaiden was just 2 days old. He had kidney failure, pulmonary hypoplasia, and severe hemophilia a. Under the care of Michael Moritz, MD, he received the kidney transplant he needed to survive.
Three years later, D'Kaiden is back home with his family after a successful medical journey. He is a happy and thriving little boy who loves books and dancing. Samantha uses Facebook to post updates on D'Kaiden's recovery and shares photos of his trials and successes. She said, "UPMC Children's saved my son. He would not be here without them."
With your help, kids like D'Kaiden can achieve more and more extraordinary outcomes every day at UPMC Children's.