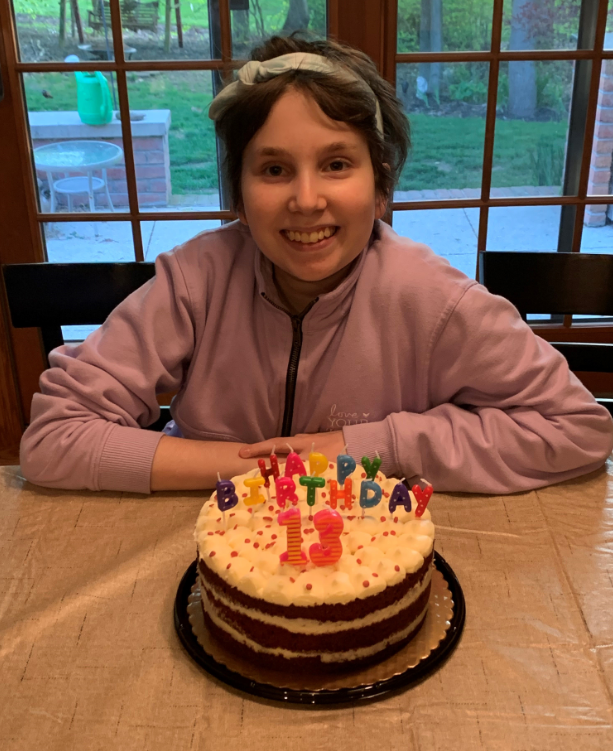 Meet Anna
In 2019, after weeks of unexplained headaches, nausea, vomiting, and dizziness, Jennifer took her 11-year-old daughter, Anna, to the emergency department in Erie, Pa. They didn't know then that Anna, who was normally very athletic and high energy, was fighting a rare cancerous brain tumor known as medulloblastoma.
Anna was quickly taken via air ambulance from Erie to Pittsburgh where she received brain surgery just three days later. Her medical journey, which included multiple brain surgeries, radiation and chemotherapy treatments, many days driving between Erie and Pittsburgh, and countless hours with her family worrying, was physically and emotionally draining for the whole family.
UPMC Children's is one of the leading sites in the United States for research and clinical studies focused on childhood neurologic cancers like medulloblastoma. "We were so fortunate to be able to have a top-notch children's hospital only two hours away from us," says Jennifer. "Lots of families travel across the country for care like this."
Learn more about how philanthropy fuels pediatric cancer research
In May 2020, despite additional challenges including an infection caused by a lost tooth, Anna came home with a clean bill of health. Now a lively 13-year-old, Anna is focused on returning to her normal life while sharing her story to help other kids who are sick.
Kids like Anna get to have a chance at a bright future because of UPMC Children's care and expertise, and donations from our supporters.